Well!  I asked for it!  I did!
I asked my pupils to pretend to be Nora Batty or Compo and write a recipe for making Yorkshire puddings 'in character.'  AND…they did!
We had some creative suggestions from our Compos!  Such as "spitting in the pan" if you have no oil or "nicking the eggs from under a chicken!"
As for the Nora Battys, they were constantly recommending "Whacking Compo with their broom" and keeping an eye out for him trying to "snog" you!!!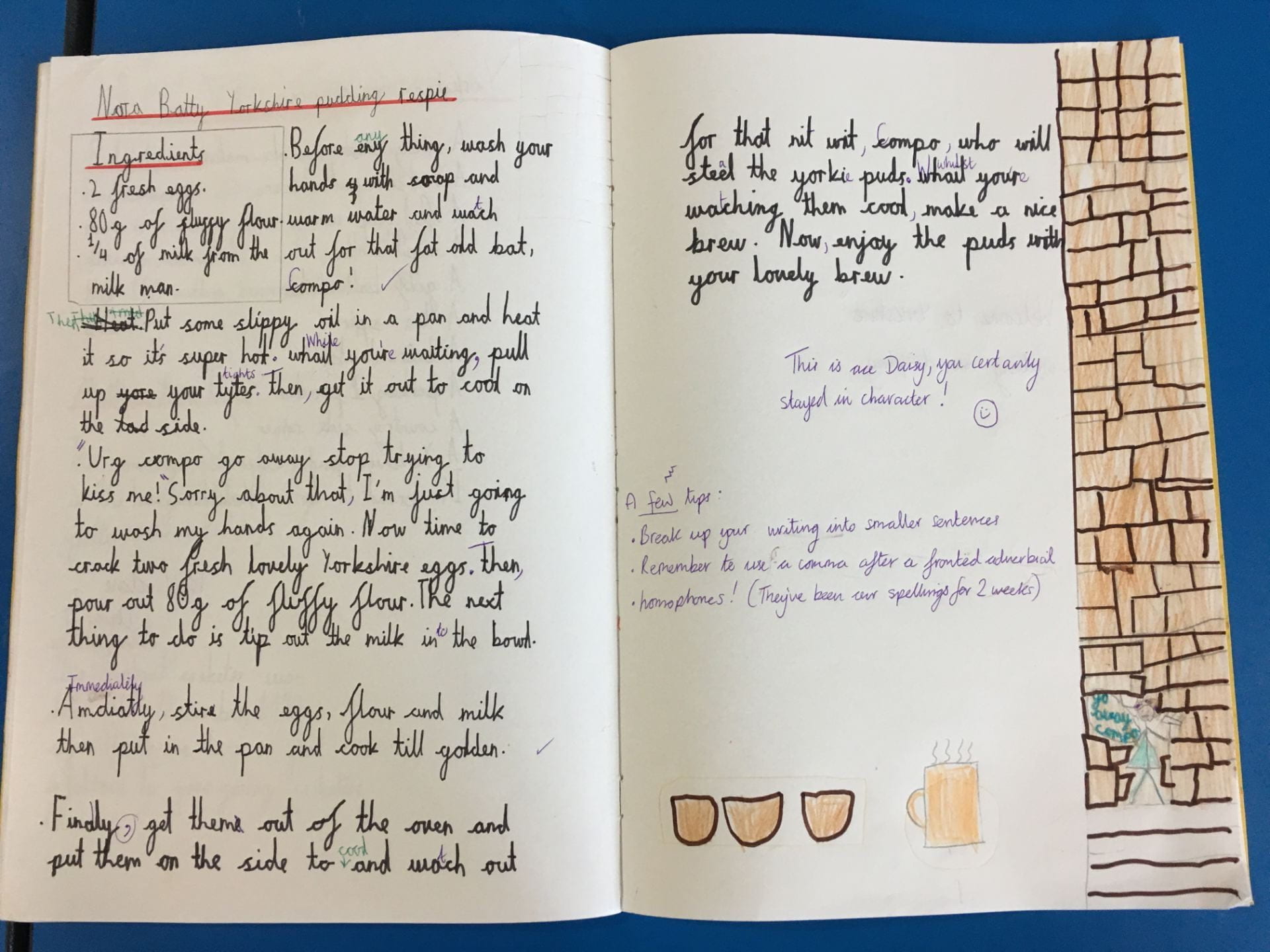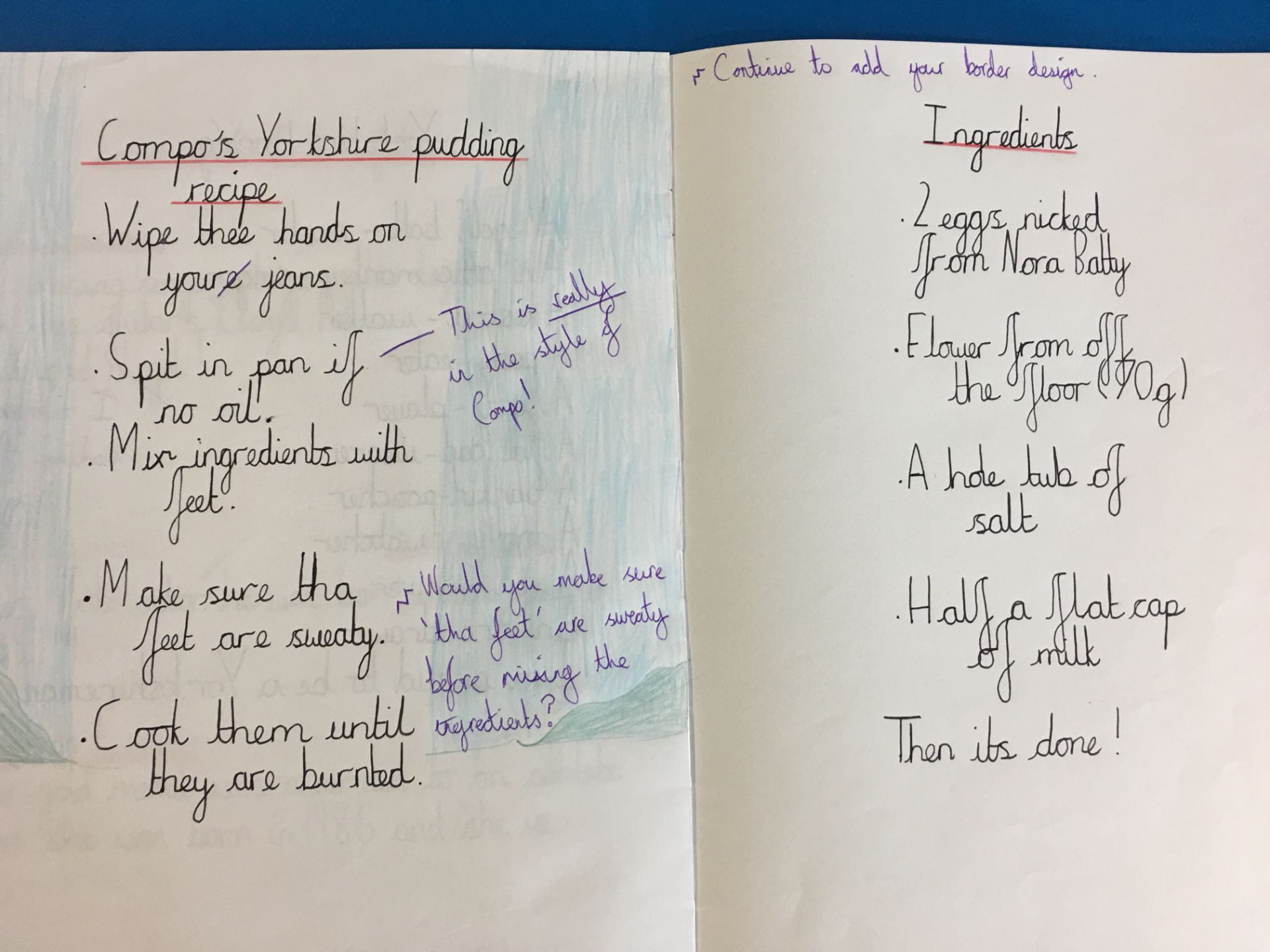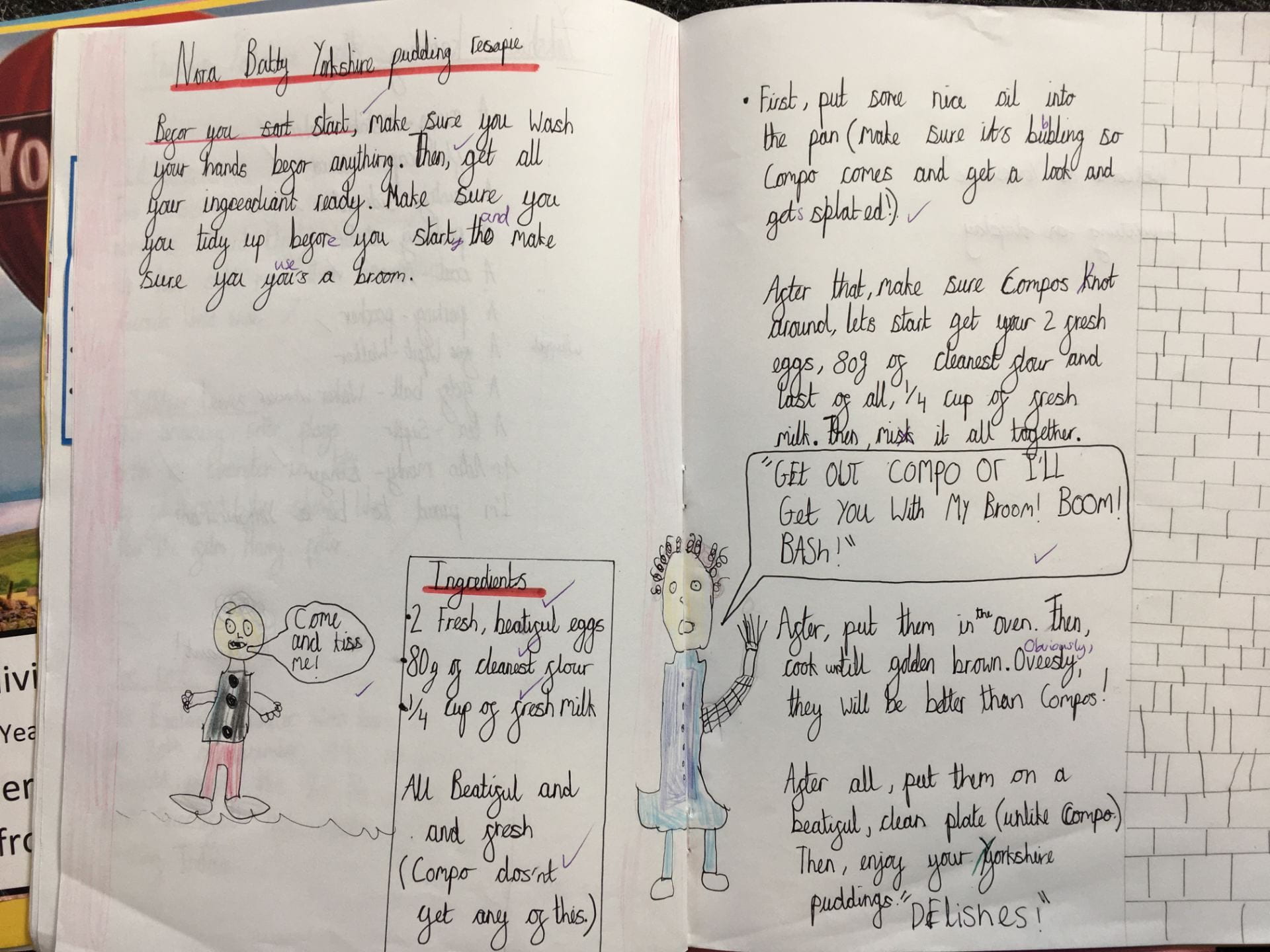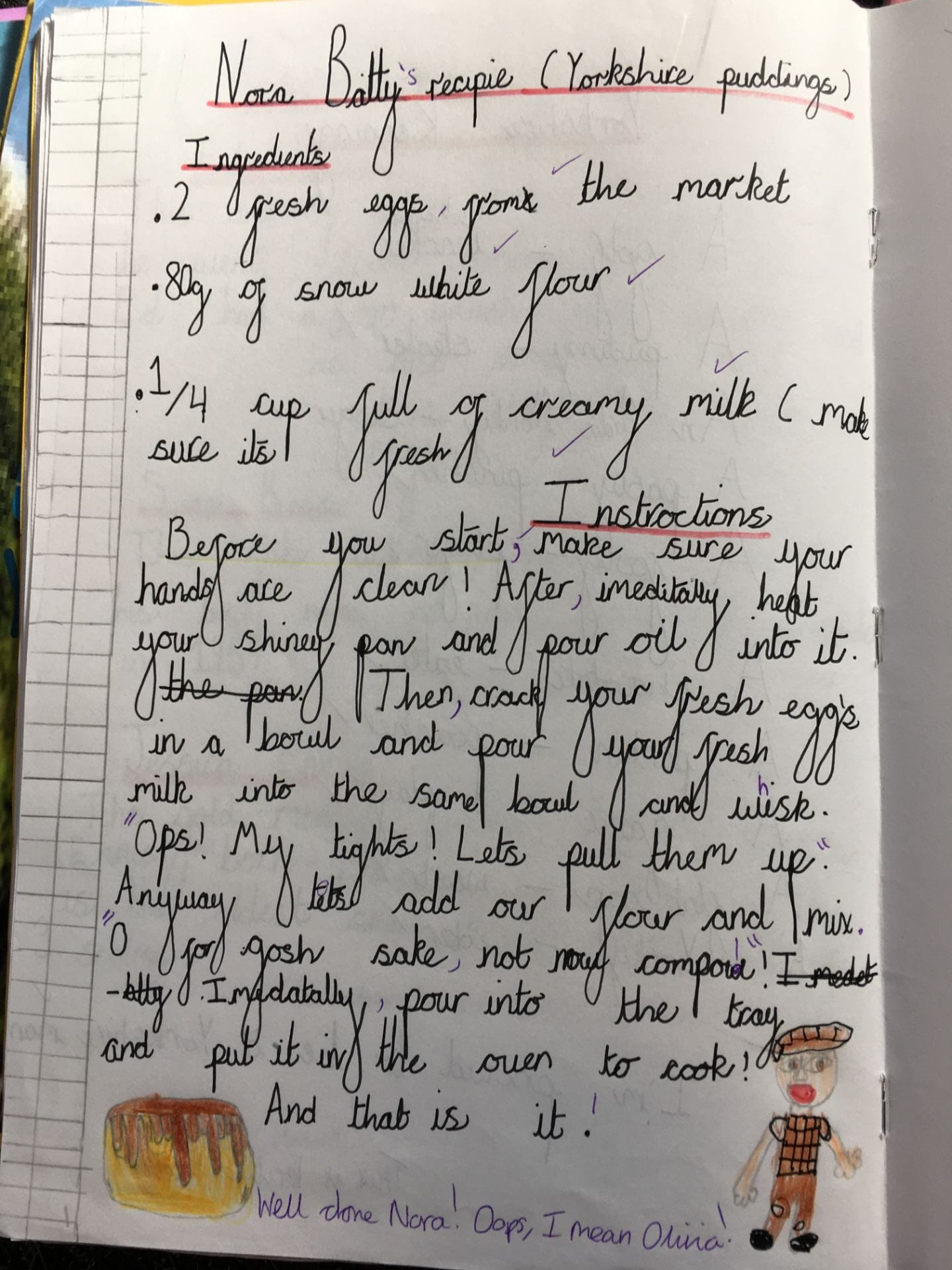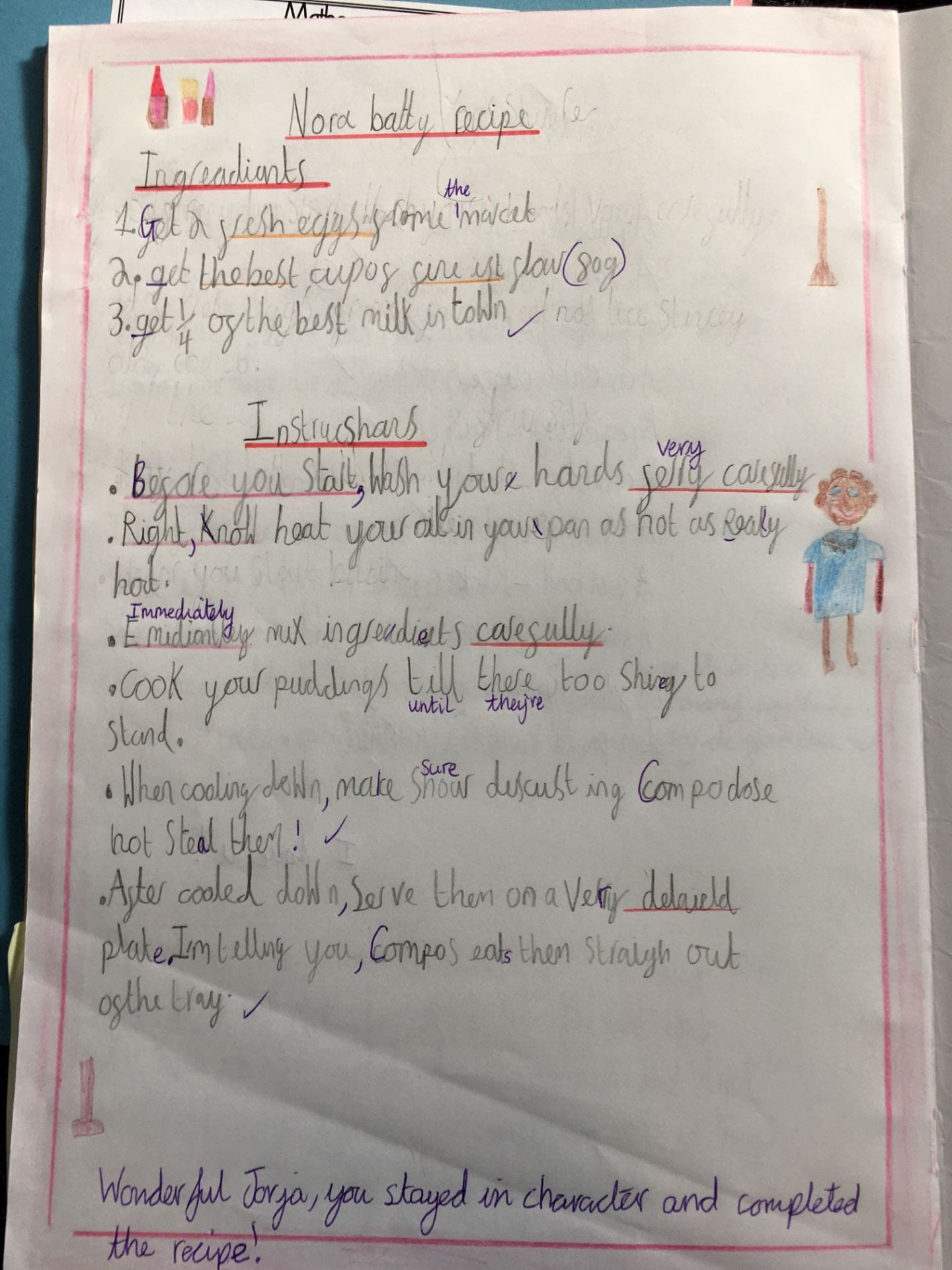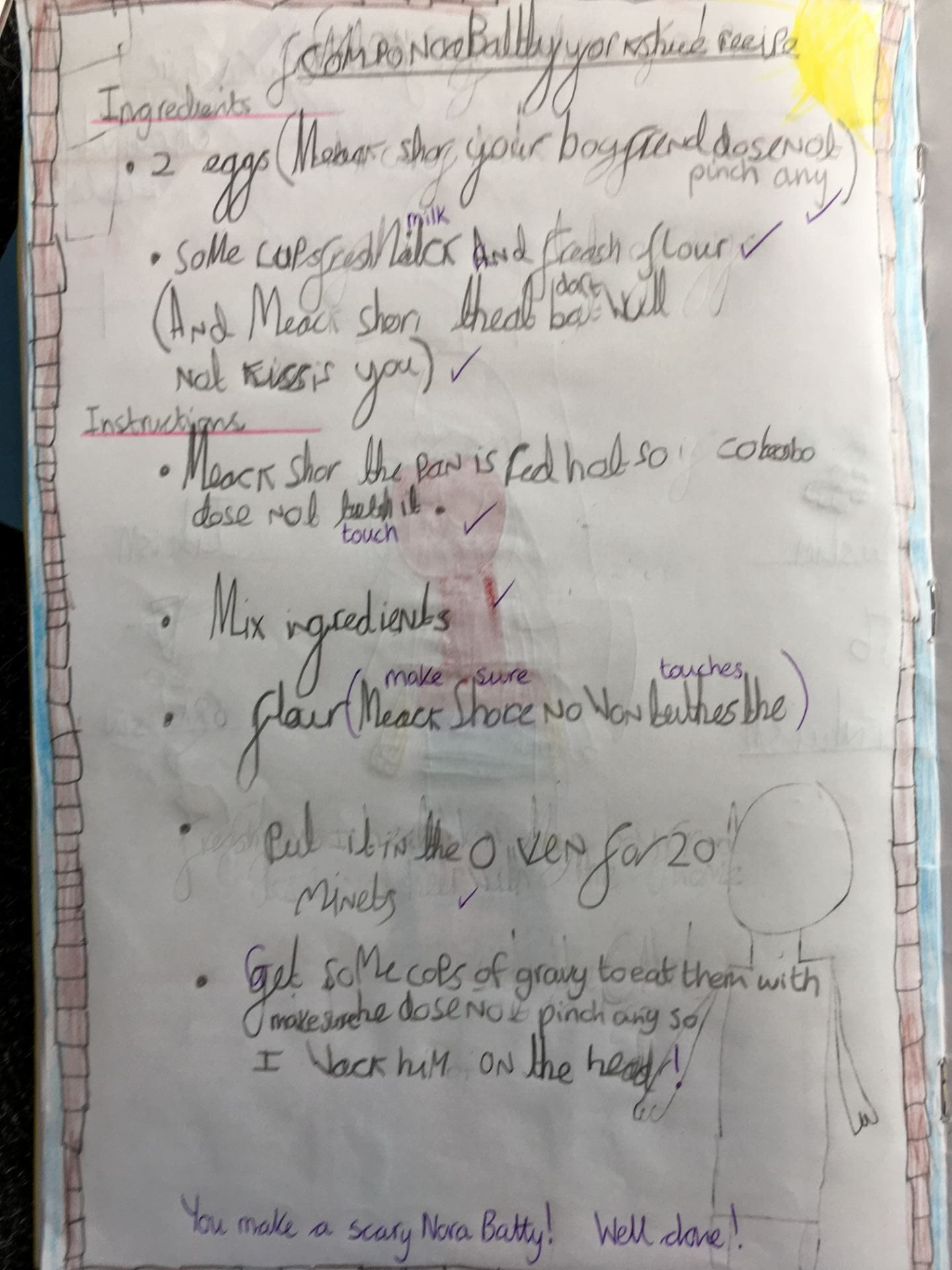 They were great fun and (as well as staying in character) did actually manage to write a recipe that used the features they had identified.
Well done Year 4, that was a VERY independent piece of writing.