Today's Time Table
Morning
Maths – Time (3)

Literacy – Advertising your car with alliteration and this week's skills
Afternoon
Reading – AA Book of The Car – Summarising events in an order

Topic – Test driving your car
Maths – telling the time (3)
Our third maths session – in this session we will start by marking our previous 2 work sheets and shortly recapping the four quarters of the clock, o'clock, quarter past, half past and quarter to.
Below are the answers sheets from the previous two days.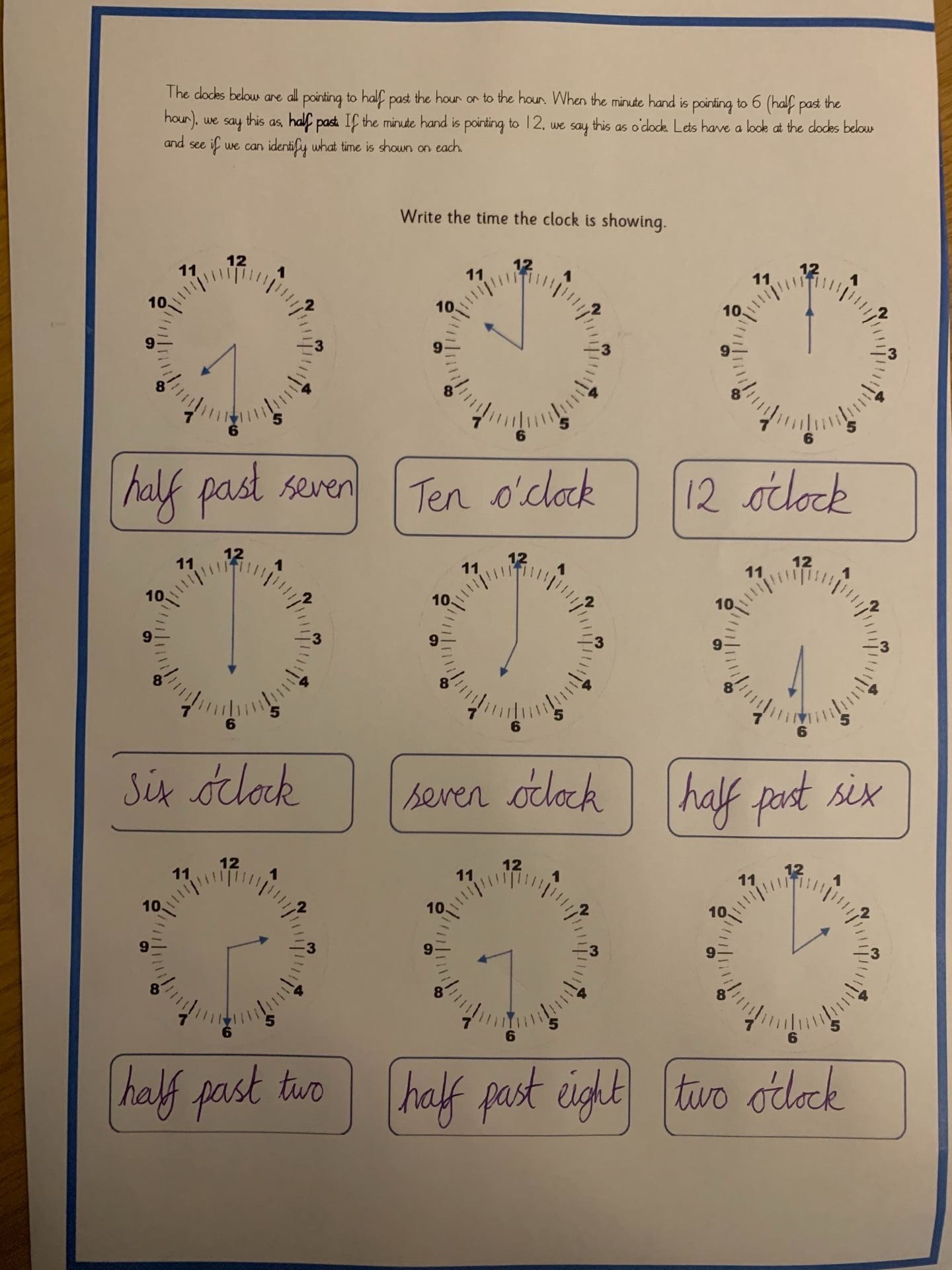 Today's worksheet is attached below, we will go through the teaching in the live session.
Literacy
Today you are going to use all of the skills we have looked at throughout the week on your car adverts to create your own advert for the car that you designed and made yesterday!
We are going to include some alliteration to help us with our adverts and help to sell the car.
Here are some slides recapping what alliteration is with some examples for using in your adverts!
Task
Today you are going to design and write your advert for your own car you designed and created yesterday! Create your advert in your topic books.
Make sure you include:
Jargon (the special words and phrases that help us sell the car, eg. TLC)
Alliteration (using

words that

start with the same sound)
Hyperbole (exaggeration of how good the car is and making it sound amazing!)
Lots of colour and images/ drawings of your car you have made
A bright border around your advert
How much the car will be!
Reading 
This week you have had a go at the Summarising VIPER, you can use the summarise VIPER in different ways. Earlier in the week, you had a go at summarising the key ideas from a paragraph.
Today, we would like you to summarise events in an order. From the bullet point list below, we would like you to pick the five most important checks to complete when buying a car. Make sure you read the page so you can decide on which five checks to complete when buying a car. You can also use your summarising skills to justify why you have chosen each check! 
crash damage
suspension dampers
oil leaks
brakes
rust
wheels
clutch
tyres
Cooling system
Switches and accessories
Mileage recorder
Bonnet safety catch
Lights
Chrome
Wiring
topic
For this afternoons task we want you to try and get outside and get some action pictures/videos of your cars! If they don't move try and get some cool shots of your cars outdoors!
We want to see your amazing designs and creations!